Hello, Fellow Travelers.
Over the years, the local and international collaborations that Dal Niente has engaged in with like-minded souls have broadened our imagination for new sounds, new modes of performance, and new ways of looking at the world. Across place and time and culture there are some people and organizations that we feel like we share things in common with, tangible or not. And we want to share that with you. This season, we walk old paths and forge new ones with some of our most treasured and admired collaborators and associates, from across the United States, Europe, and Latin America. From long-standing creative partners like George Lewis, Erin Gee, Igor Santos, Alican Çamci, Tim Page, Kyong Mee Choi, and Ted Hearne, to composers we have always loved but are getting to know better, like Roscoe Mitchell, Hilda Paredes, Bethany Younge, Nur Slim, and Carola Bauckholt, we are excited to explore, expand on, and create music with a delightful array of treasured composers, presenters, and fellow performers. This season, we invite you to travel with us.
On this recording of new repertoire for harp, Ben Melsky of Chicago's Ensemble Dal Niente (along with colleagues flutist Emma Hospelhorn, guitarist Jesse Langen, clarinetist Katie Schoepflin Jimoh, percussionist Kyle Flens, and soprano Amanda DeBoer Bartlett) present several new works written by composers in their closely knit community that establish the instrument as an ideal vehicle for contemporary aesthetic exploration. Through extended techniques on the instrument, as well as vocalizations, alternate tunings, and experiments with open form notation, these works engage with the leading edge of compositional experimentation through the lens of one of music's oldest, and most ubiquitous, instruments.
Read More →
George Lewis (b. 1952) combines an astonishing level of creativity with trenchant critiques of many traditional conceptions about experimental music. The four compositions on this album reference a wide range of ideas, from rhetoric in Ancient Rome to actor network theory, and the album's eponymous composition finds its grounding in the concept of the "assemblage," (or agencement in French) a pragmatic, material, non-teleological approach to composition.
Read More →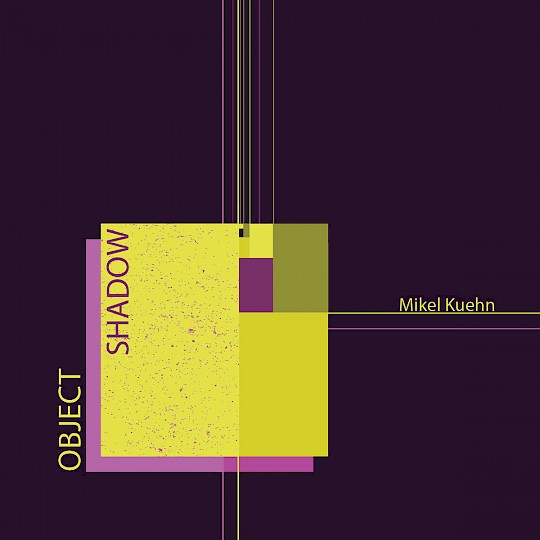 Composer Mikel Kuehn, a 2014 Guggenheim Fellow, writes music that is deftly structured, exquisitely orchestrated, and imbued with an ideal balance between deep pathos and intellectual rigor. Heard here in performances by Chicago based Ensemble Dal Niente, Flexible Music, percussionist Gregory Beyer, guitarist Daniel Lippel, cellist Craig Hultgren, and BGSU Saxophone Ensemble, and with in depth liner notes by flutist/composer/new music icon Harvey Sollberger, Kuehn's music takes the high modernist tradition as a starting point, creating works of rich depth that reward repeat listenings.
Buy Direct | iTunes | Bandcamp | Amazon
Read More →
Photo credit: Aleksandr Karjaka
This season is generously supported by:
159 Supporters on Kickstarter
Elizabeth Cheney Foundation
Gaylord and Dorothy Donnelly Foundation
Richard H. Driehaus Foundation
Alice M. Ditson Fund of Columbia University
DCASE
Amphion Foundation, INC.
Ann and Gordon Getty Foundation
New Music USA
Aaron Copland Foundation
Goethe Institute
Illinois Arts Council Agency
National Association of Latino Arts and Cultures